Hostgator is quite a renowned name in hosting space, and when it comes to hosting Indian sites and blogs, Hostgator India service excels there too.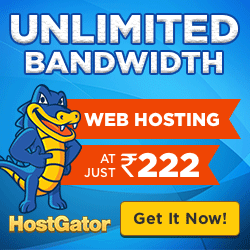 Clearly for website/blogs dedicated to the Indian audience, hosting server should be in India and the reason being, the website loading time reduces and websites become more quickly acceptable, which indeed is a great SEO and ranking factor. You'll come across multiple Webhosting services online that promises to offer the best hosting at affordable prices, but friends don't get suckered into buying any cheap hosting. These affordable hostings are good but somewhere you'll regret if you're really serious about your websites business.
Guys, personally I favor Hostgator and big rock Webhosting for Indian sites, they are just great at their hosting services and customer support.
Well, there are 3-4 great points that prove Why should you go for Hostgator India hosting.
Awesome Customer Services
When I say Awesome customer service then I actually mean it. I'm a great fan of Hostgator, especially for their real-time support services. They are Very quick in resolving customers issue Event at shop midnight.
Let me explain what happened with me.
"I was purchasing Hostgator India baby plan for my websites and I was unable to make the payment due to my slow connection. Then right at the moment, I got a call from a customer support executive and they helped me through the entire process i.e from making payments to setting up my WordPress blog. I was really delighted. Hostgator India assists via telephone, live chat, and E-mail as well.
Also Read: How To Set Up A WordPress Blog In 5 Minutes After Purchasing Hostgator Web Hosting
After few days, mistakenly I did something in my control panel (file manager section) and consequently, my website started showing me an error message. So to solve this issue I thought to take help via Hostgator Live Chat, and the screenshots are right before you. Within few minutes my site was back again. 
45 Day Money Back Guarantee
Even if you're not satisfied by their services or hosting, You can cancel your order within 45 days for a complete refund.
And yes, don't forget to read their FAQs on refund policies, or even if got struck at some point call on their toll-free no. and ask directly for a refund.
Hostgator
Toll-Free
Number:-1-800-200-7625 [ You Can Talk In Hindi Also]
Affordable Price And Reliable solution
Their affordable price and plans were the actual attraction for me that I purchased their baby plan. Earlier no other Indian web hosting service provider offered a monthly plan for budding bloggers, thanks to Hostgator India which did so.
Their baby plan allows you to get web hosting for even 1 month, and that's really great for those people looking for cheap web hosting.
Hostgator India currently offers from web hosting packages.
Hostgator Linux Web Hosting 

Hostgator Windows Hosting

Hostgator VPS Hosting

Hostgator Reseller Hosting
Best for beginners and bloggers like me who are looking for simple web hosting for blogs or simple e-commerce store. Although there are three plans under this hosting type, but with every plan you will be getting unlimited sub domains, FTP accounts, and Email accounts, unlimited POP3 Email accounts with SMTP, unlimited MySQL databases with phpMyAdmin access, unlimited autoresponders, Mail forwards, Email aliases, mailing lists, and unlimited disk space and bandwidth. And as I said your site will have 99% uptime always. It's an ideal solution for all app installations, let that be WordPress hosting, Drupal hosting, Joomla hosting and Magento hosting.
Starters can go with its baby plan, and you can pay accordingly even for as single month wise.
With every Hostgator Windows Web Hosting, you will get unlimited disk space and bandwidth, Unlimited Sub Domains, FTP Accounts, and Email Accounts and 99% uptime guarantee, plus MySQL, Microsoft SQL, and Access Databases support.You can install up to 300+ free scripts on your account and you are free to run Instant Shopping Carts, Blogs, Portals, Forums, Counters, and Formmail.
Transfer facility is available with this plan including the Free domain transfer, script transfer, and MySQL transfer.
Best For: BlogEngine Hosting, DotNetNuke Hosting, Magento Hosting, Wiki Hosting, MediaWiki and Wordpress Hosting
Personal Plan starts with @ Rs. 425 per month billed annually.
Enterprise Plan starts with @ Rs. 905 per month billed annually.
HostGator VPS gives you complete control and at any time you can upgrade your network as your site grows. You can install all types of web software without any expense. It's a  Linux VPS Hosting an ideal solution between shared hosting and dedicated hosting servers. I usually recommend this kind of hosting to startup companies or e-commerce websites who need to operate everything on their own virtual servers. With each VPS plan, you would be getting Unlimited Domains, Unlimited Sub Domains, Unlimited Email accounts,  Unlimited FTP accounts, Unlimited MySQL databases, private name servers, and full root access. I have given a screenshot of their technical specification for reference.
There are five VPS hosting plans, each named Snappy i.e Snappy 1000, Snappy 3000, Snappy 4000, Snappy 5000 and Snappy 9000. Lowest plan is Snappy 1000 that costs Rs. 720 per month billed annually, so starters can opt for this plan and later upgrade to bigger plans.
For those who are looking for making money online by establishing their own web hosting business especially for India based customers, there can't be any better choice than Hostgator Reseller hosting. If you run any SEO or social media marketing company then you can choose this plan as a side business to offer web hosting to your clients.
You will get everything required for starting web hosting reseller business including your own private name servers based on your Domain. Additionally, you will get unlimited domains, subdomains, email accounts, MySQL databases, FTP accounts all with 99.9% Uptime Guarantee.
There are four plans available for Reseller hosting named as Aluminium Plan (Rs. 1285 for one month), Copper Plan (Rs. 1695 for one month), Silver plans (Rs. 2495 for one month) and Gold plan (Rs. 3595).
Which Hostgator Plans To Choose For Starters And NewBies
As you can see they offer different plans for web hosting, but I would always recommend you to go for Hostgator Baby plan. Yes if you are planning to host a new WordPress blog, then choose the web hosting package and then go for the baby plan.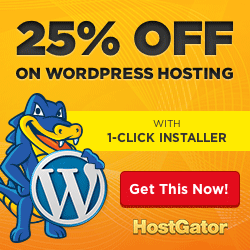 Use Hostgator Discount Coupon Code For Indian Sites- SUNSHINE to avail 20% [Limited Offer]
Final verdict
Guys All I can tell you is, Hostgator India Webhosting is worth trying at least for once, I, myself have tried their hosting service and it's great.